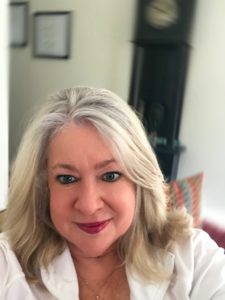 I was born in Michigan, and lived there until I was out of college. In some ways the small town I grew up in didn't really prepare me for the bumps in the road life so often brings. However, growing up on a farm in the rolling hills north of Detroit was beautiful. It instilled in me a love of nature and wonder at the handiwork of God.
I have lived in Illinois, Florida, New Mexico and now make my home in Texas. Yes, everything is bigger here! It's a wonderful place to live and work, and I'm blessed knowing some incredible people.
Both of my parents are "gone" now. Some days it's still hard for me to believe I can't just pick up the phone and call them. I'm really thankful my faith tells me we will be together again.
There are many things to be grateful for, and my life has been blessed. Take time today to look around you and see what's beautiful. Don't be too busy to stop and thank God for what he has placed in your world.
My sixth book is about to be released! and I'm very excited! I have begun working on a new series and a new single. Also, I have three children's books pending. Who knew this crazy love of mine would take off in these directions?
Friends…books…food…music…love…stars…family…
Being grateful is the start of a wonderful journey. Let's go together!
-Rose