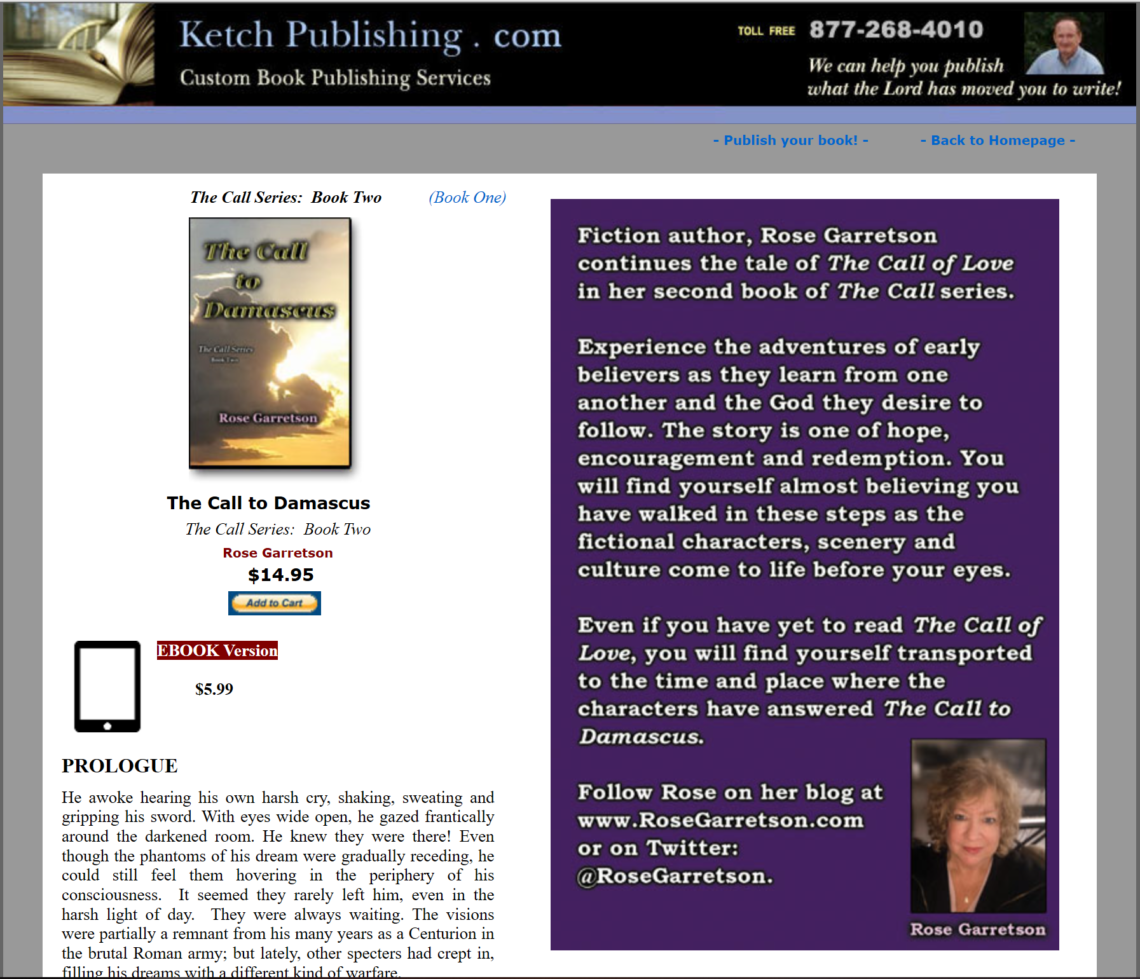 Why do I do this, you may ask? It's simple…I love to write. There are stories in my heart and head that my Irish soul needs to tell. I heard a few months ago from an author I greatly admire that there are "cultural issues" in my writing. I have deliberately left these in, making the scenarios more contemporary in nature. I realize this is a dichotomy, especially when one is writing historical fiction. However, it's the love of placing encouragement into our world.
Hope you enjoy the people and places in these books. More to come soon!
The first book is "The Call of Love". It begins the 5-book series with Miryam, a combination of Mary Magdalene and the Mary who anoints Jesus.
The second book continues the journey in "The Call to Damascus". Crispus, the Roman Centurion who guarded the cross of Jesus plays a pivotal role. He is also a combination character – the guard and the Roman who asked Jesus to heal his servant.
The entire series consists of 5 books. It is my goal to release the rest of the series this year.
I also need to thank my Ketch Publishing. Allen is a wonderful person and has helped me bring my dream to market. If you are a Christian author,, you should contact him.!
– RG