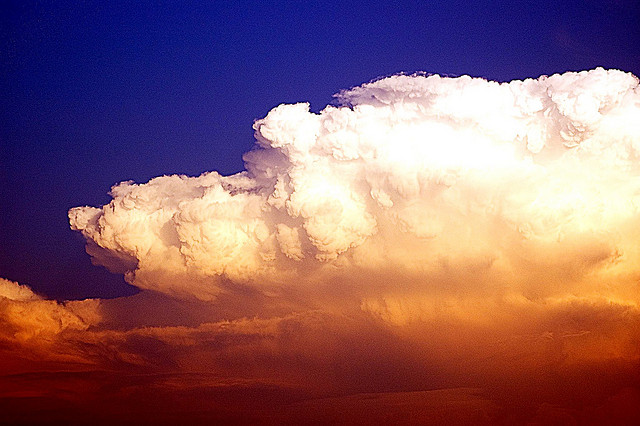 Today is a beautiful day. It's hard to believe when one looks outside that just yesterday morning we were in a fury of tornado warnings. My dog and I took cover as the sirens blared through the strangely still night skies. It was about 3:30 AM. Certainly not a time to be rousted out of bed. The sirens sounded so eerie; almost as odd as the intense quiet of the winds right before they erupted.
Then, later in the day, the clouds began to disperse and the sun took over again. Today there is virtually no reminder in the sky of the torrential winds and rain. I think there is something in that lesson that is very much like life. There are times when the onslaught comes along fast and furious, with very little warning. There are other times where we may be lulled into complacency. Occasionally there are days like the ruthless bombing in Paris that completely rock one's world.
Hatred is nothing to overlook. Leaving hatred's seeds in our lives can allow some pretty diabolical plants to grow. Don't kid yourself – we are all capable of doing rotten things. Comparing ourselves with others is not the answer. There is a "gold standard", and I honestly believe we all know it, deep down.
"Therefore put on the full armor of God, so that when the day of evil comes, you may be able to stand your ground, and after you have done everything, to stand." Ephesians 6:13 NIV
I always thought it was peculiar the phrase "and after you have done everything, to stand" is repeated. I think sometimes we just need to dig our heels in and wait for the storm and winds to pass us by. There are maelstroms every once in while that attempt to destroy us or our world. Hang on! The winds will pass and the sun will come out.