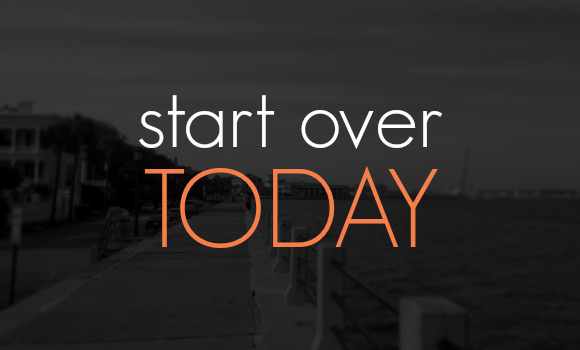 It's almost difficult to believe that another year is winding down. It seems incredible to think back on the Y2K frenzy and how many thought we were at the apocalypse! Now that is only a hazy, distant memory. Time is certainly a funny thing. And it seems at this time in the calendar it is almost a given to evaluate what has happened in the past months.
So here goes my end-of-December look.
One of the things I appreciate most about this life we live is the fact we are on a finite 24-hour cycle. (And I don't mean the news!) Today is unique. It is not yesterday nor is it tomorrow.
Every day is complete unto itself. New. Different. Opportunities abound.
When my feet touch the floor in the morning, it's a do-over. There is nothing stopping me from having the best day ever. If God has blessed me with breath, then He has given me this new gift. That gift is TODAY.
So, as I look back on my many, many yesterdays, I understand they were stepping stones to get me to this very minute. It's up to me to make the most of this gift we call life. Just like nobody else can "make" us happy, no one can "give" us a bad day, either. It's pretty simple.
It's up to us to decide what our today will be. Our choice. We are assured God has our back.
Here are words from Jesus to live by…
"And why do you worry about clothes? See how the flowers of the field grow. They do not labor or spin. I tell you that not even Solomon in all his splendor was dressed like one of these. If that is how God clothes the grass of the field, which is here today and tomorrow is thrown into the fire, will he not much more clothe you—you of little faith?" Matthew 6:28-30 NIV
– RG