This is a favorite recipe from my childhood – oh, and wait – and my adulthood!
You can make this in a Dutch Oven, or my preference, in a slow cooker. That way I can smell it all day. Enjoy!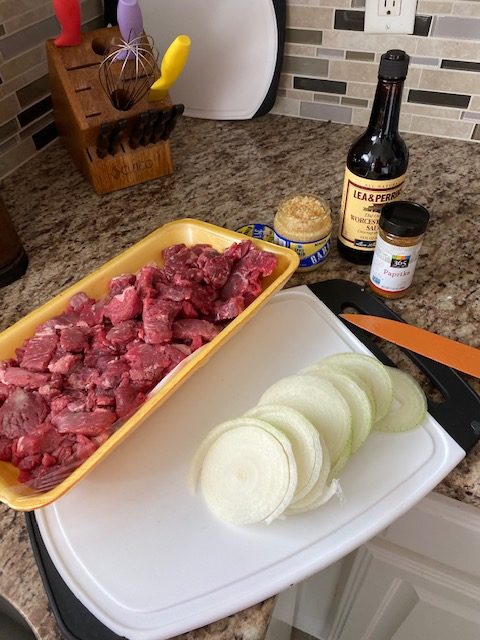 Ingredients:
2 lbs. stewing beef, cut into cubes
1 cup sliced onion
3/4 cup ketchup
1 tsp cider vinegar
3 tsp paprika
1 tsp dry mustard, or a shot of yellow
3 tbs olive oil
2 tbs garlic, or 2 cloves smashed
1/4 cup Worcestershire sauce
1 tsp brown sugar
2 tsp salt
2 1/2 cups water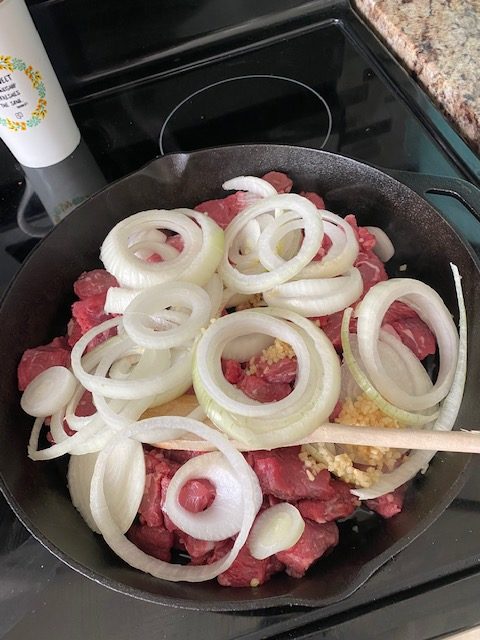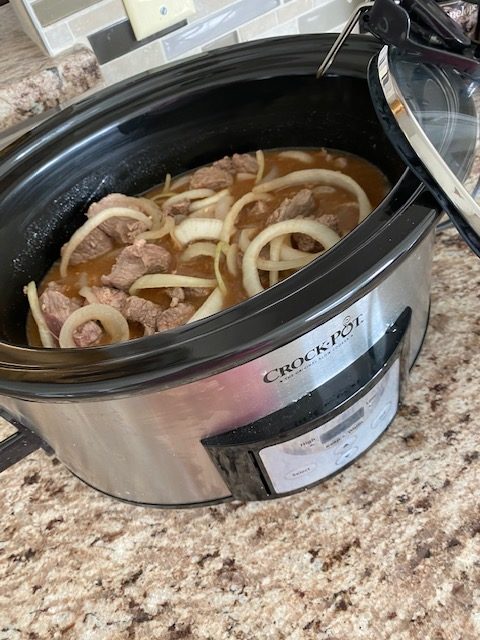 Instructions:
Brown beef, onions and garlic in the olive oil. Transfer to a slow cooker and add remaining ingredients. Cook on low for 6 hours. In a Dutch oven on the stove cover and cook for 2 1/2 hours.
Thicken with 2 tbs of flour, whisking to avoid lumps.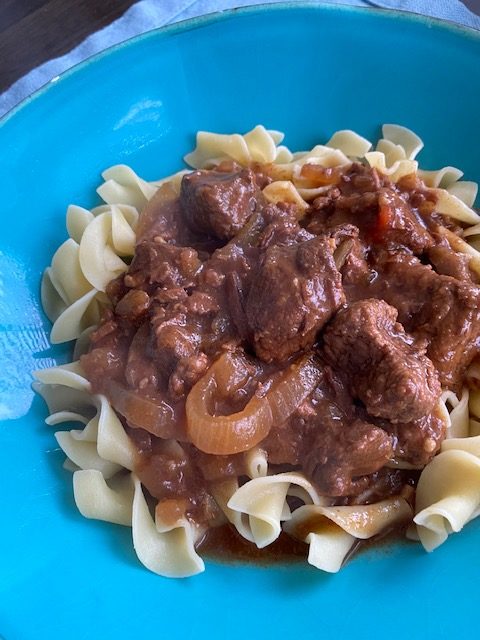 Many thanks, many happy and sweet memories of the hands and heart of my Mom, Alice Garretson – who made this over the years.
Thank you, Mom! I love you so much…
Rose