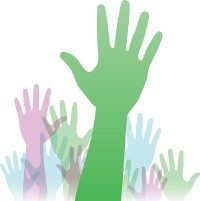 This weekend was one of those truly dreary, rainy, cold and generally miserable weekends in central Texas. However, do you think that put the blight on me? I think not!
I spent the time in a flurry of creative, happy things – including cooking, baking, writing and learning.
Have I told you I love learning? Some friends of mine referred me to Edward Welch, a counselor, professor and gifted teacher. I listened to his lecture, "Side by Side" on YouTube. I'm expecting the book to arrive today! It certainly gave me much to consider.
So – I'm re-engaging with my books! Ta-da! I was able to have a "reunion" with my friends in Judea. Thankfully, they had been patiently waiting for me. 😀 Seriously, I am 3/4 finished with the 5th book. I contacted my publisher today and I am going to move forward with the second book as soon as possible.
I believe this is what I am supposed to do…so I am moving forward. Yes. I'm excited.
Rather than focus on the damp, greyness outside – I'm looking straight into the Son. There is much to be done! I'm ready to go.
"Then I heard the Lord asking, "Whom should I send as a messenger to this people? Who will go for us?'
I said, "Here I am. Send me.' Isaiah 6:8 NLT
– RG