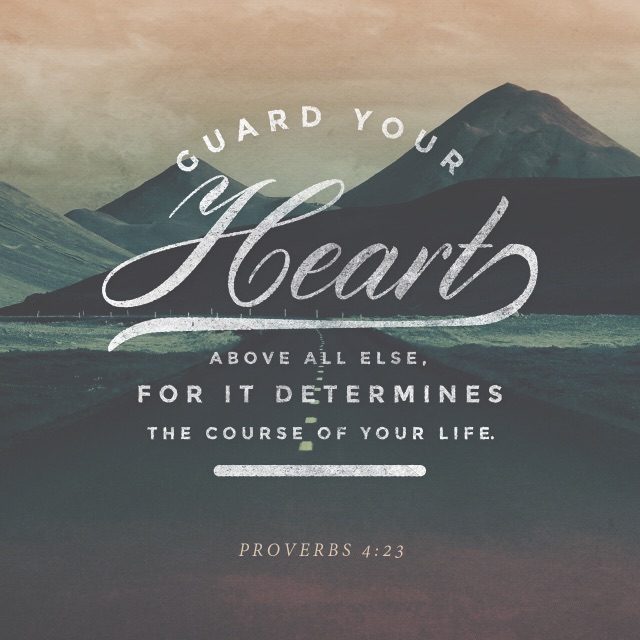 How many times a day does our heart beat? Hopefully at least once more, right?
How often do we consider what's really inside our heart – what we believe? Our beliefs propel us in and out of situations. Our beliefs guide us and direct us. Inside our heart we store up countless memories, thoughts and desires.
In my continuation of "my one word", ALL – here is a beautiful admonition for us.
"Above all else, guard your heart, for everything you do flows from it."
Proverbs 4:23 NIV