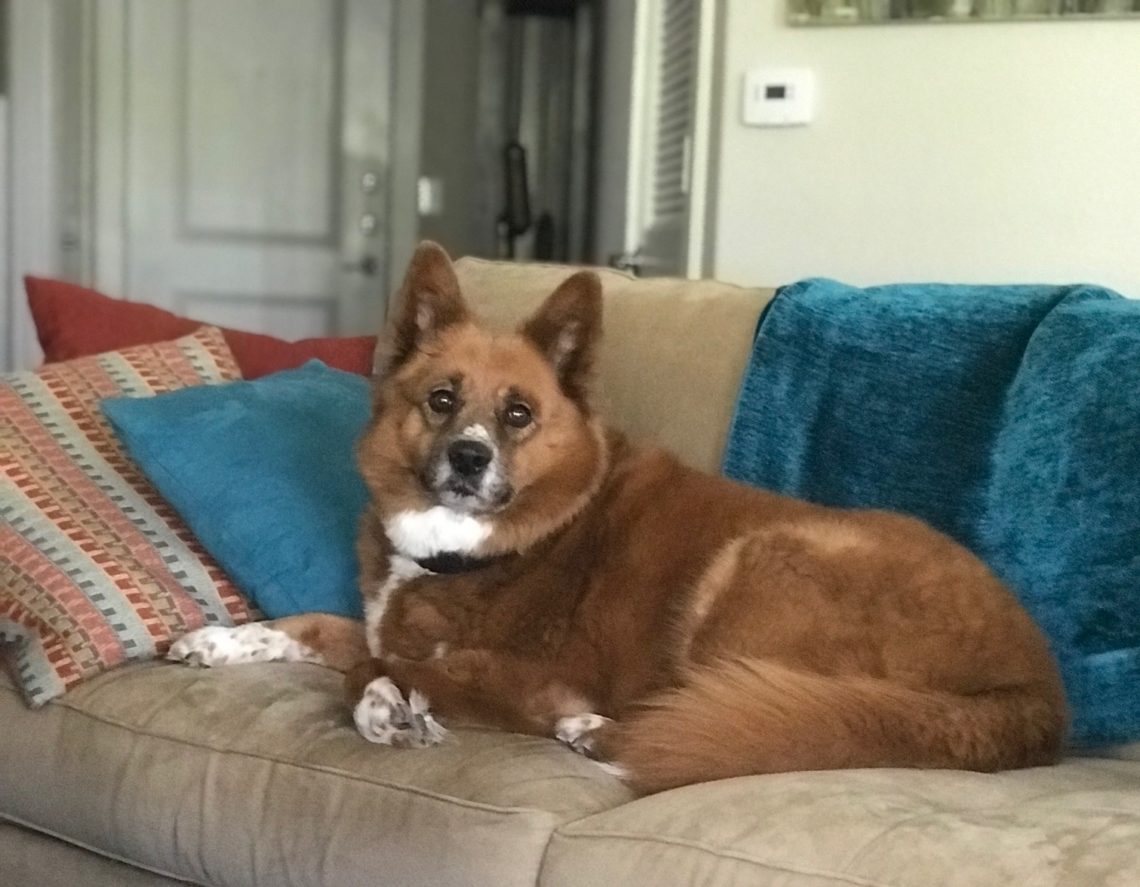 Some people might say my girl is spoiled…I say, naw! She's not spoiled. She is loved.
Sammy is a rescue dog, which is a fancy way of saying I got her at the Pound. She was still young, covered in downy fur with that same expression in her dark eyes. I thought she looked adorable and sweet. Little did I know Red Heelers (of which she is a part) can be notoriously stubborn. I think I heard somewhere pets resemble their owners? I wonder what that means? LOL.
It's hard to believe she is 10! The years have really flown.
In this picture she is watching out the windows, looking for any interlopers or encroaching dangers. She guards me well. We have trekked quite a bit of this country – Florida, New Mexico and now Texas. Her nickname is The Dingo. I've taken her from pillar to post, and she has adjusted every time.
So, if Sammy wants to curl up on the couch in her dotage – who am I to refuse her? After all, she is always looking out for me. Honestly, she's a wonderful little pal.
– RG